Your Source for News, Entertainment, Calendar and more for


The San Fernando, Conejo Valleys & Los Angeles
Some people dream of success. We make it happen. Call us today
and begin YOUR success story 818-888-7141
E-Magazine
Ad Rates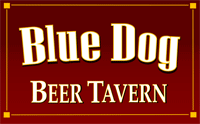 YOUR SUCCESS
Our ADVERTISING services focus on our clients' most critical issues and opportunities.
​
We work on strategy, marketing and technology across all industries and geographies. We bring deep, functional expertise, but are known for our fun approach to work. We love what we do and we love bringing our success to our clients.
OUR SECRET
Valley Scene has a different approach to local publishing. We cover local events with light, upbeat, current and energetic content. We have some of the best writers and offer a unique pipeline to our over 250,000 readers.
​
Our content refrains from political, hyped, or stale news and we carry no adult advertising to reach the broadest possible market in our distribution area and web viewership.
​
​
DEDICATED EMAIL
BLASTS STARTING AT ONLY $400.00
DISCLOSURE STATEMENT
​
*Valley Scene Magazine reserves the right to refuse advertising at publisher's discretion
​
*Reserved ad space rates are due immediately upon service
​
*Valley Scene Magazine does not offer refunds for insertion orders and ad placements.
​
Renewal disclosure: All advertising contracts automatically renew immediately after the last insertion. All cancellations require a 30 day written notification. Failure to do so will result in shortrate.
​
​
​
​
​
Copyright © 2022 Torrential Publishing. All Rights Reserved